The organizational context of burnout
Michael P. Leiter & Christina Maslach

AWS/MBI Personal Report


AWS/MBI Group Reports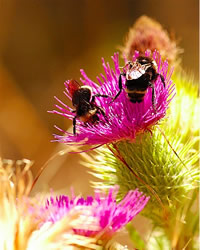 AWS Manual

AWS License to Use


AWS/MBI Online Survey


AWS Subscales
The Areas of Worklife Survey (AWS) was created to assess employees' perceptions of qualities of worksettings that play a role in determining whether they experience work engagement or burnout. It is a companion piece to the Maslach Burnout Inventory. The AWS is a short questionnaire with demonstrated reliability and validity across a variety of occupational settings. It produces a profile of scores that permit users to identify key areas of strength or weaknesses in their organizational settings. It applies to small workgroups or summary profiles across large organizations.
An example of the value of the AWS is discussed in the book, The Truth About Burnout, by Christina Maslach and Michael P. Leiter. They describe the six areas of the work environment as the most relevant to the relationships people develop with their work (Workload, Control, Reward, Community, Fairness and Values). A mismatch between people and their work environment in these areas reduces capacity for energy, involvement, and sense of effectiveness. Matches in these areas enhance engagement.
Used with the Maslach Burnout Inventory, the AWS helps organizations to identify the areas to change, with a potential for enhancing engagement with work. The AWS is also a useful tool for organizational consulting when included as an element in employee surveys. The AWS can either be added to your organizational employee survey or Mind Garden can add your surveys to the AWS web form.
AWS/MBI Personal Reports
This report reviews the individual's results from both the MBI and the AWS together. It provides two ways of looking at burnout. The first is to look at the effects on the individual, and the other is to look at the individual's perceptions about the organization in which he/she works to enable them to review any mismatches between their orientation and the organization. Burnout is the result of this mismatch. They can then take action to decrease the source of burnout as evidenced by the AWS. This report analyzes burnout and then recommends various ways to deal with it and overcome it.
We will send you a link to an online "control panel" where you will enter clients names and email addresses. Clients will be sent an email with a url address to take the evaluation. You can monitor their progress from your control panel. A report will be created and you may print it or release it to the participant.
Select the desired number of reports from the drop-down menu below.
* click here for web-browser compatibility information
AWS/MBI-GS
(General Survey)
AWS/MBI-ES
(Educators Survey)
AWS/MBI-HSS
(Human Services Survey)
The following volume pricing applies:

Individual report
$20.00 each
2-10 reports
$19.00 each
11-20 reports
$18.00 each
21-50 reports
$17.00 each
51-100 reports
$16.00 each

For larger quantities, please contact us
AWS/MBI Group Reports
In general, Group Reports save time by doing the group calculations and providing limited interpretation. The purchase of a Group Report must be accompanied by a purchase of Licenses (Online Surveys or Personal Reports) since there must be data available for the Group Report to run. You will need one Group Report per campaign (campaign = Online Survey grouping).
AWS/MBI-GS
(General Survey)
$250.00
AWS/MBI-ES
(Educators Survey)
$250.00
AWS/MBI-HSS
(Human Services Survey)
$250.00
If you need to order more than one Group Report, please contact us
Manual
- You need a Manual if...
Paper by
mail

Digital download (PDF)

Includes non-reproducible instrument and scoring key, both marked "non-reproducible copy"

$40.00
License to Use - purchasing options
- You need a License to Reproduce/Administer if...
- You need Mind Garden's Online Survey if...
License to Reproduce/Administer
Mind Garden's
Online Survey

Number of
Administrations

Paper by
mail

Digital download (PDF)

MindGarden's Transform system
for data collection and scoring

50
$100.00
$120.00
100
$110.00
$132.00
150
$135.00
$162.00
200
$160.00
$192.00
250
$200.00
$240.00
300
$228.00
$274.00
350
$252.00
$302.00
400
$288.00
$346.00
450
$324.00
$389.00
500
$360.00
$432.00

For pricing for larger quantities, please click here
Subscales
The Areas of Worklife Survey contains 28 items that create six subscales:
Workload: The amount of work to be done in a given time. A manageable workload provides the opportunity to do what one enjoys, to pursue career objectives, and to develop professionally. A crisis in workload is not a matter of simply stretching to meet a new challenge, but of going beyond human limits.
Sample Item: I do not have time to do the work that must be done.
Control: The opportunity to make choices and decisions, to solve problems, and to contribute to the fulfillment of responsibilities. A good match occurs when there is a correspondence between control and accountability. A mismatch occurs when people lack sufficient control to fulfill the responsibilities for which they are accountable.
Sample Item: I have control over how I do my work.
Reward: Recognitionófinancial and socialófor contributions on the job. A meaningful reward system acknowledges contributions to work and provides clear indications of what the organization values. People experience a lack of recognition as devaluing their work and themselves.
Sample Item: I receive recognition from others for my work.
Community: The quality of an organizationís social environment. People thrive in communities characterized by support, collaboration, and positive feelings. Mismatches occur when there is no sense of positive connection with others at work.
Sample Item: People trust one another to fulfill their roles.
Fairness: The extent to which the organization has consistent and equitable rules for everyone. An important element is the extent to which resources are allocated according to generally understood and consistent procedures. Fairness communicates respect for the members of an organizationís community. A lack of fairness indicates confusion in an organizationís values and in its relationships with people.
Sample Item: Resources are allocated fairly here.
Values: Values are what is important to the organization and to its members. When organizational and personal values are congruent, successes are shared. Mismatches occur when differences exist between an organizationís values and the values of its staff, or if the organization does not practice its stated values.
Sample Item: My values and the organizationís values are alike.
Forms of the AWS
There is an 18 item short form described in the AWS Manual.
Since the AWS is valuable when used in conjunction with the Maslach Burnout Inventory, the AWS web based administration can be purchased below in a web form that includes either the MBI General Survey Form (MBI-GS), the MBI Educators Survey Form (MBI-ES), or the MBI Human Services Survey Form (MBI-HSS) - you will select which form of the MBI you need. Get both the AWS and MBI for a single price on a single web form.
License to Use
Mind Garden's Online Survey for the Combined AWS and MBI

Number of
Administrations

MindGarden's Transform system
for data collection and scoring

50
$155.00
100
$182.00
150
$260.00
200
$332.00
250
$408.00
300
$474.00
350
$539.00
400
$600.00
450
$657.00
500
$720.00

For pricing for larger quantities, please click here
Key Reference for the AWS
Book
Leiter, M. P., & Maslach, C. (2005). Banishing Burnout: Six strategies for improving your relationship with work. San Francisco, CA: Jossey-Bass.
Chapter
Leiter, M. P., & Maslach, C. (2004). Areas of worklife: A structured approach to organizational predictors of job burnout. In P. Perrewé & D. C. Ganster, (Eds.), Research in occupational stress and well being: Vol. 3. Emotional and physiological processes and positive intervention strategies: 91-134. Oxford, UK: JAI Press/Elsevier.
Sample Survey Items and Directions:
Six Areas of Worklife
Please use the following rating scale to indicate the extent to which you agree with the following statements. Please mark on the answer sheet the number corresponding to your answer.
How often:
| | | | | |
| --- | --- | --- | --- | --- |
| 1 | 2 | 3 | 4 | 5 |
| Strongly Disagree | Disagree | Hard to Decide | Agree | Strongly Agree |
| | |
| --- | --- |
| 1. | I do not have time to do the work that must be done. |
| 6. | I have control over how I do my work. |
| 19. | Resources are allocated fairly here. |