Assess psychological traits with a full sphere of descriptive adjectives
Harrison G. Gough & Alfred B. Heilbrun, Jr.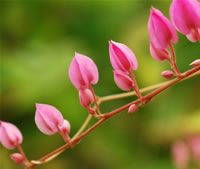 Manual

License to Use


Translations

Personal Report


Multirater Personal Report
The Adjective Checklist (ACL) consists of 300 adjectives and adjectival phrases commonly used to describe a person's attributes. It may be administered to an individual to elicit a self-evaluation or a characterization of someone else; or it may be used by observers in a clinic, counseling center, research laboratory, or in marketing research as a convenient, standardized method for recording and generating meaning of personal attributes of clients, research subjects, products, or even cultures.
The ACL is unique in that the number of items checked is unspecified so that adjectives selected are ones that are salient for the person being evaluated. The variation in endorsement is itself viewed as a personality variable. In addition to a score on number of items checked, there are twenty-three other scales, on all of which the standard scores are adjusted according to the items that are endorsed; this adjustment removes the influence of acquiescence from the twenty-three measures. Administration time varies from ten to fifteen minutes.
Features of the ACL
Measures thirty-seven traits and the salience of 300 adjectives
Is flexible and multidimensional
Available as both self rating and, soon to be, as a multi-rater
Valid across cultures and includes a number of translations
Easy to administer, requires ten to fifteen minutes to complete
Extensively researched and validated
Manual
- You need a Manual if...
Paper by
mail

Digital download (PDF)

Includes non-reproducible instrument and scoring key, both marked "non-reproducible copy"

$40.00
License to Use - purchasing options
-Note: ACL scoring is included in the Manual, not in the Reproduction License.
- You need a License to Reproduce/Administer if...
- You need Mind Garden's Online Survey if...
- Translations
License to Reproduce/Administer
Mind Garden's
Online Survey

Number of
Administrations

Paper by
mail

Digital download (PDF)

MindGarden's Transform system
for data collection and scoring

50
$100.00
$120.00
100
$110.00
$132.00
150
$135.00
$162.00
200
$160.00
$192.00
250
$200.00
$240.00
300
$228.00
$274.00
350
$252.00
$302.00
400
$288.00
$346.00
450
$324.00
$389.00
500
$360.00
$432.00

For pricing for larger quantities, please click here
Standard Form Personal Reports
Let us do the administration for you. We will send you a link to a unique and secure online "control panel" where you will enter clients names and email addresses. Clients will be sent an email with a secure url address to take the evaluation* in privacy at their convenience. You can monitor their progress from your control panel. Instruments will be scored and a report returned to you. The standard profile includes the thirty-seven scales, standard scores and scale descriptions as well as the items checked. Select the desired number of reports from the drop-down menu.
* click here for web-browser compatibility information
The following volume pricing applies:

Individual report
$15.00 each
2-10 reports
$14.00 each
11-20 reports
$13.00 each
21-50 reports
$12.00 each
51-100 reports
$11.00 each

For larger quantities, please contact us
The ACL Success Factors at Work Multirater Report
The Success Factors at Work report presents results on 30 distinct scales of the Adjective Check List (ACL) instrument. Each of the scales is assigned to one of 6 Work Success Factors, that is, collections of characteristics, skills, and competencies which over time have proven to be central and important to success at work. The 6 Work Success Factors presented in the report are:
Managing Self
Thinking and Deciding
Getting Things Done
Managing Work
Working with People
Leading People
When you select adjectives to describe yourself using the 300 possible adjectives of the ACL, it enables us to compute percentile scores for each of the 30 ACL scales with regard to your self-perception. Your self-perception percentile scores in the report indicate your ACL scale score compared to those in the ACL normative database. In turn, aggregating your various ACL scale scores within the various Success Factors above, allows us to gauge how you view your own performance with regard to competencies that are valued in the world of work.
In addition to this, you will ask a number of individuals with whom you work to similarly choose from among the 300 ACL adjectives to describe the breadth and depth of their interactions with you. Again, we present percentile scores of their perceptions of your performance, aggregated to the same 6 Work Success Factors.
Examining this rater data will vastly expand your understanding of your performance. You will be able to consider and compare your personal evaluations of strengths and style against the perceptions of others. Sometimes, your self-perception will closely match how others see you. At other times, your view of how you are performing will be at odds with the opinions of others. It is essential to your personal development and professional growth that you understand and act upon these differences.
Each Report is $50. Add to Cart your desired number of reports. If you need to order more than 100 Reports, the quantity can be adjusted on the shopping cart screen .
Assessment Scales
The ACL offers a full sphere of psychological trait assessments. The Adjective Check List Standard Scales are (see full scale descriptions here):
Number Checked
Favorable
Unfavorable
Communality
Achievement
Dominance
Endurance
Order
Intraception
Nurturance
Affiliation
Heterosexuality
Exhibition
Autonomy
Aggression
Change
Succorance
Abasement

Deference
Counseling Readiness
Self-Control
Self-Confidence
Personal Adjustment
Ideal Self
Creative Personality
Military Leader
Masculine
Feminine
Critical Parent
Nurturing Parent
Adult

Free Child
Adapted Child
High Origence-Low Intellectence
High Origence-High Intellectence
Low Origence-Low Intellectence
Low Origence-High Intellectence
Example Items
Directions: These pages contain a list of 300 adjectives. Please read through them quickly and check each one you would consider to be self-descriptive. Do not worry about duplications, contradictions, and so forth. Work quickly and do not spend too much time on any one adjective. Try to be frank, and check the adjectives which describe you as you really are, not as you would like to be. Be sure to continue through adjective number 300.

1.
absent-minded
69.
distrustful
137.
irresponsible
2.
active
70.
dominant
138.
irritable
3.
adaptable
71.
dreamy
139.
jolly
4.
adventurous
72.
dull
140.
kind